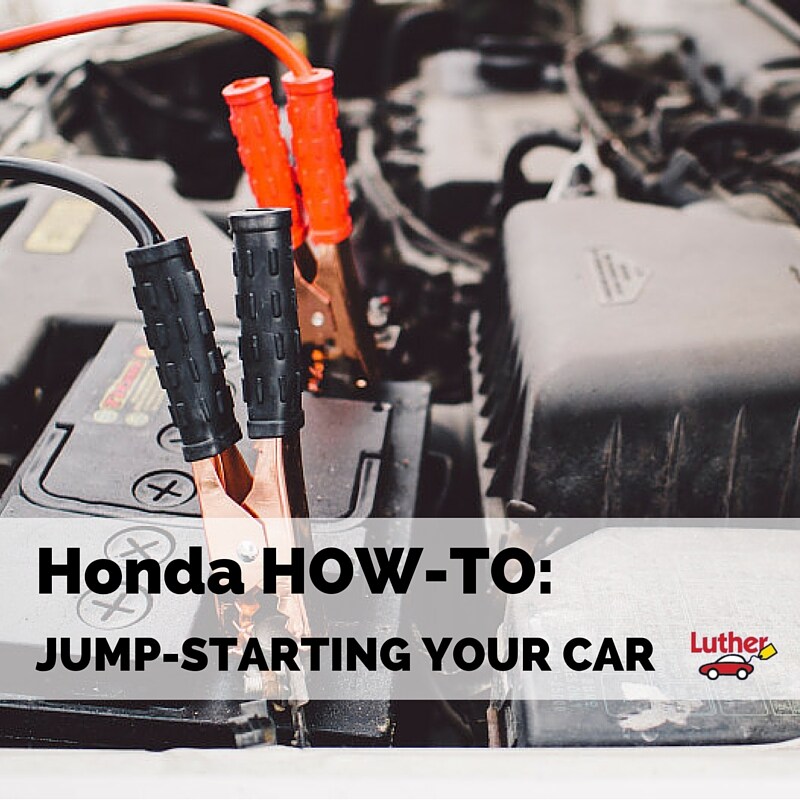 You're broken down on the side of the road after an already long day. It's your battery. You have jumper cables and, lucky for you, your friend is on his way to help give your car a jump-start. Wait, do you even really know how to jump-start your car?
Luther Mankato Honda, your Honda dealer near St. Peter, is going to walk you through the steps of how to jump-start your car so you'll be prepared when the unexpected happens.
Prepping for the Jump
If your battery is leaking or corroded, do not jump-start it! Call a professional, like your Honda dealer in St. Peter, to check the battery for you.

Keep metal objects away from the battery. If they cause a spark it could create a fire.

Remove loose clothing so they don't get caught in the vehicle as you work.

Turn off all headlights, remove the key from the ignition and turn off all electronics in the car.

This should be a given, but do not smoke.

By the way, make sure to always carry jumper cables in your car. It's not fun to be stranded on the highway. Some cables even come with directions on how to jump-start a vehicle.
Getting Down To Business
Make sure the jumper cables can reach the two batteries of the two vehicles, but leave enough room to walk between the two. Put both cars in neutral.

With the colored markings on the cables, it's pretty easy to connect cables where they're supposed to go. Connect the first end of the RED (positive) jumper cable to the positive terminal on the working battery. Do the very same thing for the other end of the bad battery. It's important to connect the cables in this order to minimize the chance of creating a spark.

Next, clamp the BLACK (negative) jumper cable to the negative terminal on the working battery. Then, clamp the other (negative) cable to a clean, unpainted metal surface such as a bolt or bracket away from the dead battery.

Now, start the car that's doing the jumping and let it run for about 2-3 minutes before starting the dead car.

Remove cables in reverse order.

To give the jumped battery time to recharge, let your car run for at least 30 minutes. We know it's a little exhausting, but it's worth it.
That's all there is to it! You've successfully jump-started your car and now you can be on your merry way. For car service, your Honda dealership near St. Peter is here to help. Click here to schedule a service.
Come see us today to understand the Luther Mankato Honda difference! If you have any questions, contact us here.
Luther Mankato Honda | 507-386-7800 | 308 Raintree Rd. Mankato, MN 56001